Living in a small apartment can be a huge plus to some, with fewer things to clean and care about. But it also poses some serious storage space challenges, among one of these is finding a place to keep the blankets (or comforters) during season changes.
Given their rather bulky nature, many will definitely struggle to find somewhere to keep the off-season blankets. Surely, throwing the blankets away or paying for extra storage space are really bad ideas? So let us walk through some creative and possible ways to store blankets in this guide, read on!
1) USE THE BLANKET AS SOFA DECORATION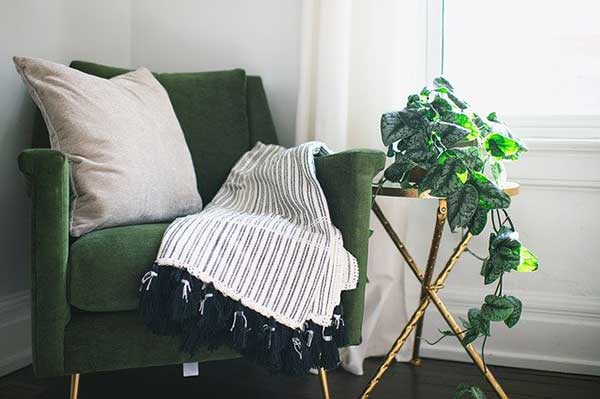 If you happen to have a small space and nowhere to store your blankets, a smart alternative is to accommodate them in your living room – Put them on a couch to serve as decoration. Yes, why keep a perfectly good blanket hidden away in a box, when it can still be used in other meaningful ways?
2) USE A BLANKET LADDER
If the blanket somehow does not sit well on the sofa (pun intended), the other option is to get a small blanket stand or blanket ladder. They don't occupy much space and can be propped up against any empty wall space. The best part is that the ladder can hang many pieces of blankets at once, and they also serve as a pretty nice piece of decoration.
3) KEEP THE BLANKETS BEHIND THE DOOR
To follow up on the previous point quickly, this is one that I would recommend any day – Utilize the space behind the doors, yes, that is probably one of the least utilized spaces. A blanket ladder should sit pretty tight behind a door, at no expense to your "regular living space".
4) USE COAT OR BLANKET DUST COVERS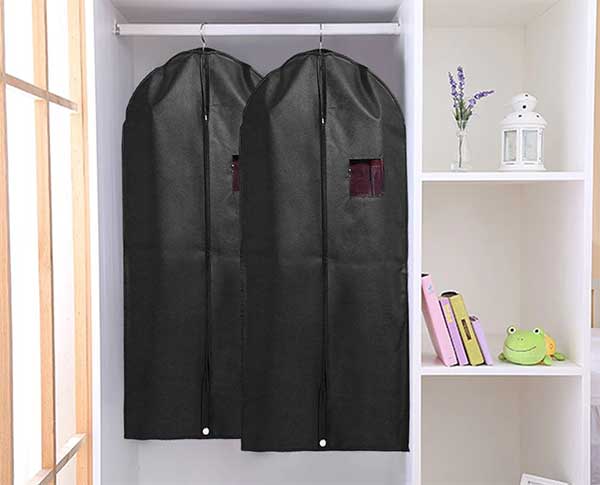 If there is insufficient space behind the door for an entire ladder, the other alternative is to get a coat or blanket dust cover. You should be able to hang these up behind the door just like "regular pieces of clothing"… If not, they can also be hung in a wardrobe while taking up minimal space.
5) KEEP THE BLANKETS IN A STORAGE CASE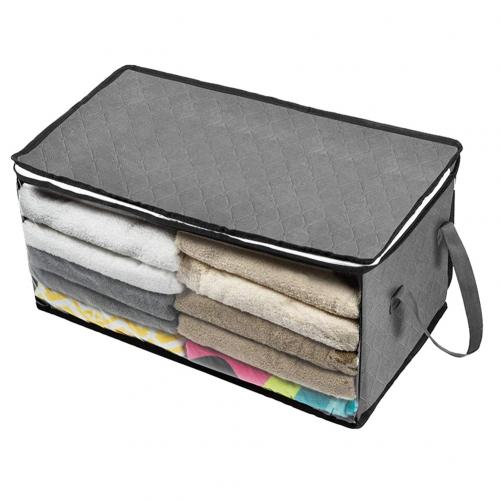 Storage cases come in all shapes and sizes, and they are the perfect fit for nooks and crannies. You just have to find an unutilized space, and buy a storage case that fits – Under the bed, at the foot of the bed, or on top of cupboards are probably the best spots. Then, wash the blankets, dry them, and pack them flat into the storage cases.
6) PACK THE BLANKET AS FLAT AS POSSIBLE
If you have really limited space, then things are going to be a tight squeeze (literally). To save even more space, there are many different methods we can use to help fold and pack the blankets flat. It is kind of difficult to explain all the methods in words, so I have included a YouTube video above instead – You decide and test for yourself which one offers the best fit for small spaces.
P.S. There are even more methods, just do a "how to pack blankets flat" or "how to pack bedsheets flat" on YouTube.
7) USE VACUUM PACKS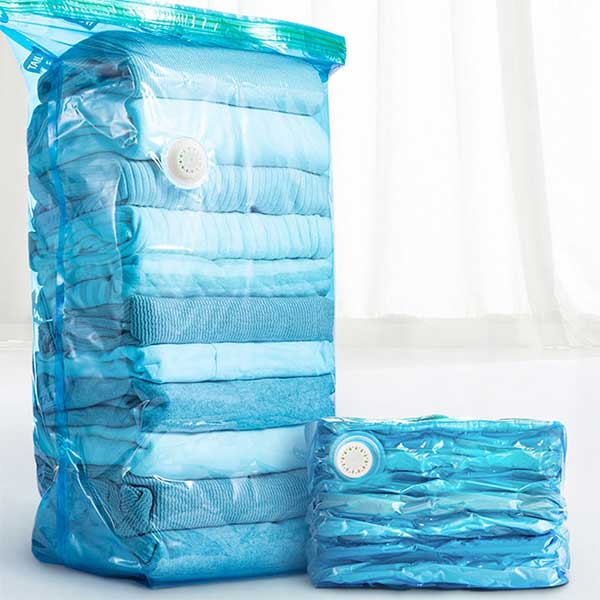 Lastly, this is one method that some people rave about. Pack the blankets into a vacuum seal bag, and compress them using a vacuum cleaner. Yes, it saves a lot of space, but I will not recommend this for long-term storage.
Basically, putting fabrics in a sealed plastic bag is the recipe for disaster in the long run – It becomes a mold and mildew heaven with the trapped moisture and stale air. So yes, fabrics need ventilation and they need to "breathe". Use vacuum bags only if you intend to keep the blankets for the short term.
8) USE COMPRESSION SACKS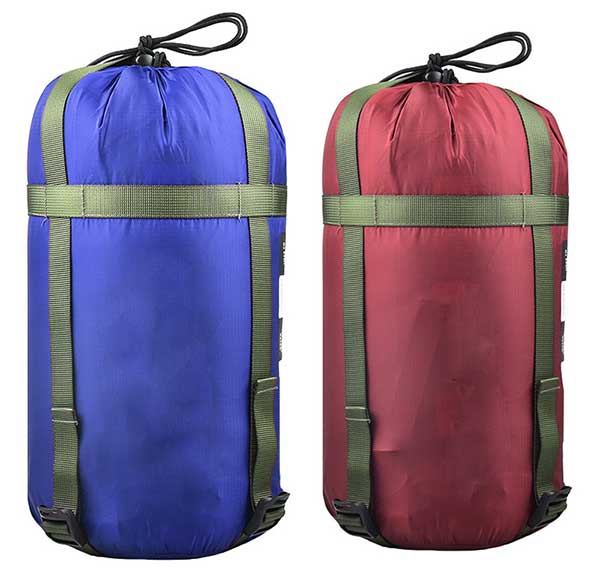 Campers should know these very well. Compression sacks are used to flat pack sleeping bags, air pillows, blankets, clothes, groundsheets, and whatever fabrics on a camping trip – They make a way better alternative than vacuum bags in the long run.
Yes, compression sacks are waterproof and dustproof, but they are still breathable. We can pack blankets flat in a compression sack but still maintain some airflow. Throw a pack of bamboo charcoal in, and the blanket should last in storage for a good long time.
9) STORAGE OTTOMANS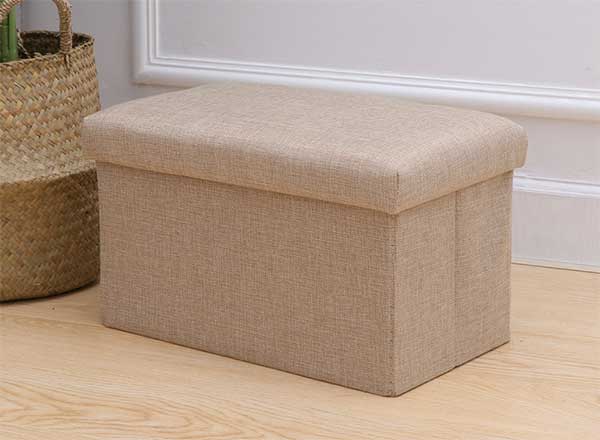 Tight spaces call for the need for multi-use furniture. If you have some open space below a window or beside the door, one of these storage ottomans should fit in nicely. Apart from storing the blankets, they can also act as extra seating space for guests, as a foot rest, or just somewhere to sit while wearing shoes.
THE END – THINK OUT OF THE BOX!
Thank you for reading, and we have come to the end of this short guide. For sure, some blankets are bulky and takes up space. But with some "out-of-the-box" thinking, I am sure there are plenty of other creative ways of storage. I hope this has helped to solve your storage woes. Good luck and have better nights of sleep!
LINKS & REFERENCES