So you have just picked up an unassuming blanket and got a rude shock from "hidden ninja" static electricity? Well, that is actually a pretty common and annoying problem, especially in cold and dry climates. Just how do we prevent the nasty shocks then?
A few common ways to get rid of static electricity from blankets are:
Introduce moisture with a humidifier.
Apply anti-static spray.
Make your own anti-static spray using vinegar and baking soda.
Avoid using a blanket that is made from synthetic fabrics.
Step on a grounding mat.
Apply lotion.
That covers the quick basics, but what causes static shocks? Are they dangerous? Let us walk through all of these and the prevention measures in more detail, read on!
TABLE OF CONTENTS
WHAT IS STATIC ELECTRICITY?

A little education goes a long way. Just what causes static electricity? Are static shocks dangerous? Let's find out in this short section.
WHY DOES MY BLANKET SPARK!?
The above video can still be a little confusing, so here's an over-simplified summary:
There are 3 types of particles – Electrons (negative), protons (positive), and neutrons (neutral).
The simple motion of walking or rubbing can displace electrons, making our bodies become positively charged.
Nature will "automatically balance itself". When a positively charged body touches a blanket that is negatively charged, electrons will flow through to rebalance itself – That is where the static shock comes from.
So yes, a static shock will only happen when there is an imbalance of charges. To get rid of it, we have to work on both the blanket and the human.
ARE STATIC SHOCKS DANGEROUS?
You can rest easy, as a short moment of jolting pain is the worst a "household" static shock can do. They are not dangerous, and most static shocks are far from being fatal to humans – There are no known deaths that are caused by static shocks.
That said, a small spark is still capable of setting off a fire if there are flammable gases and liquids nearby… I highly doubt that people will douse their own blankets in petrol, or sleep with the gas turned on. But freak accidents do happen, just stay away from flammables if you know that static discharges happen often.
ANTI-STATIC MEASURES

With that, let us now move into the various possible measures to minimize static build-up.
1) INCREASE HUMIDITY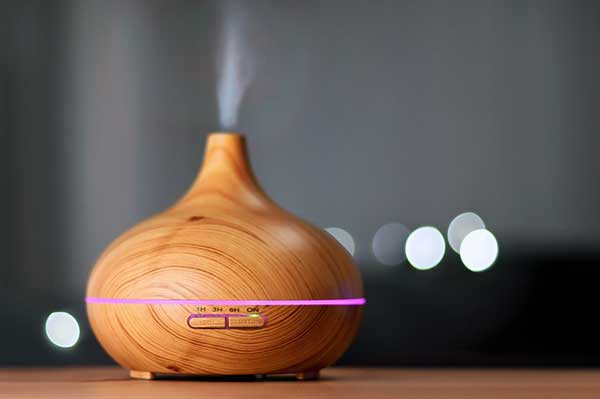 Adding some humidity to the room is one of the best ways to get rid of static electricity. It causes the air to carry more moisture, which in turn, prevents static electricity from building up. There are plenty of ways to increase humidity:
The Captain Obvious way is to use a humidifier, a simple USB one shouldn't cost too much either. Also, we can add essential oils to make the room smell good.
Alternatively, just hang up a wet towel in the room. Or put it in front of a radiator or fan to spread the moisture faster.
Lastly, the good old school way is to slowly boil some hot water and let it sit.
2) USE AN ANTI-STATIC SPRAY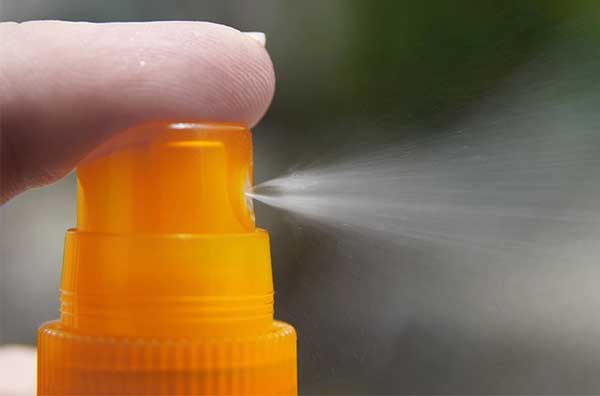 There are plenty of such anti-static sprays all over departmental stores and supermarkets. Just spray some on the blanket, bedding, and your own clothing. That should reduce the chances of a static shock, but make sure to get one that is safe for fabrics.
3) ANTI-STATIC ALTERNATIVES
The whole idea of an anti-static spray is actually pretty simple, just coat the blanket with a "layer of lubrication" to prevent a static build-up. So if you cannot find a "specialized anti-static spray", there are plenty of alternatives:
Use a fabric softener.
Put the blanket into the dryer with a dryer sheet.
Hair conditioner.
But just a quick note that some people are actually against the use of softeners and dryer sheets in the long term. The chemicals are believed to be bad for the environment and health in general. So for those who are conscious, the "healthy DIY alternatives" are:
Mix 6 parts of distilled vinegar to 1 part of baking soda.
Put distilled vinegar into a small spray bottle, then add a few drops of essential oil.
4) USE A GROUNDING MAT
This funky-looking mat works based on the simple principle of grounding. Yes, literally connecting the mat to the earth itself. Remember that static shocks will only happen when there is an imbalance of charges? In simple words, just step on this grounding mat and let whatever additional charges flow back into the ground itself. No more nasty shocks.
5) AVOID USING SYNTHETIC FABRICS
Synthetic fabrics (nylon, polyester, acrylic, etc…) are made from chemical processes, and these man-made fabrics have a tendency to hold onto static electricity more efficiently than natural fibers. They are pretty bad in cold and dry environments, it's best to avoid them altogether, switch to cotton or wool instead.
6) APPLY LOTION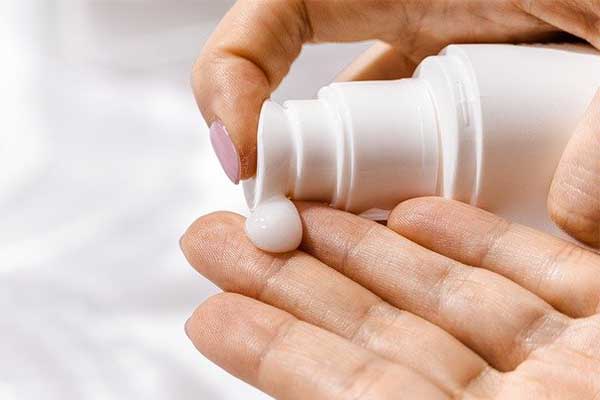 This is probably one of the easiest ways, just apply moisturizing lotion. The extra moisture and "protective coat" should make it difficult for static charges to build up.
EXTRA) ANTI-STATIC BRACELETS
Lastly, some of you guys may stumble on these "anti-static bracelets" on the Internet. Yes, they do work, based on the same principle as a grounding mat. That is, the bracelet has to have a cable that is connected to the ground somewhere.
So if you encounter a "cordless anti-static bracelet", don't fall for it as they are useless. As good old Mr. Mehdi explained – The charges have to go somewhere, you don't just keep it in your pocket and expect it to disappear.
THE END

Thank you for reading, and we have come to the end of this short guide. I hope it has helped to solve your static shock woes. Good luck and have better nights of sleep!
LINKS & REFERENCES