Keeping the bed warm during cold seasons is essential to a good night's sleep. Nobody likes a "shocking cold bed" or wants to suffer a "rude awakening" due to extreme cold. So, just how do we keep the bed warm? I explored the depths of the Internet and interrogated a few people to compile this list – Read on!
TABLE OF CONTENTS
KEEPING WARM USING ELECTRICITY

All right, let us now start with the warming options that involve the use of electricity.
1) ELECTRIC WARM PADS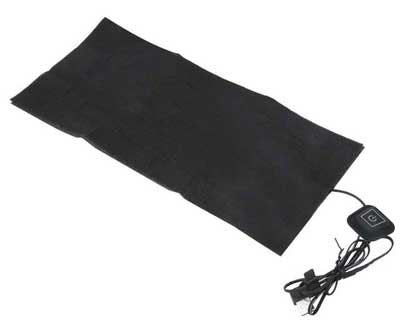 I know, some people may prefer the good old electric heaters, warm blankets, and heated beds. Those work great, but I just don't seem to have any luck with electric blankets… The electronics just seem to break easily, and washing them is just not as convenient.
So I figured the next best alternative – Two very affordable USB warm pads, and a nice "traditional" thick blanket. Sure thing, they only generate a decent-ish amount of heat, but at least the bed is not "shockingly cold". Also, these are totally replaceable and portable.
2) BLOW HOT AIR UNDER THE BLANKET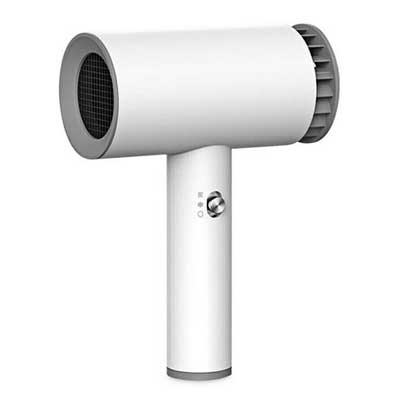 This is a smart hack that I read on the Internet – Sorry, don't remember who, but it's a really cool trick. Just grab the hairdryer and trap some hot air under the blanket. Why have I not thought about this earlier?
3) IRON THE SHEETS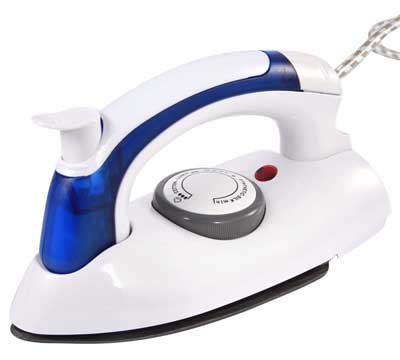 Another trick on the Internet – Just iron the bed along with the sheets. Sounds stupid, but good for the lazy folks. Do some housework while keeping warm.
4) WARM TOWEL & BATHROBE
This suggestion is made by quite a number of people, and there are a number of variations:
Iron the towel and/or bathrobe. Put it under the blanket.
Put a small face towel into a microwave and heat it up.
Put the towel into a Ziploc bag, pour hot water over it. Important to not get the towel wet, or it turns cold really fast.
Put the towels or clothing into a dryer and heat them up.
KEEPING WARM WITHOUT ELECTRICITY

If our ancestors survived long cold nights without the use of electricity, then why can't we do the same?
5) LAYER THE BED FOR WARMTH
If you are using "a single bedsheet over mattress", then it's no wonder why the bed is cold and uncomfortable. Time to "dress" the bed up properly:
Mattress Cover (Or Pad) – A thin quilted piece of fabric that fits over the surface of the mattress. Offers an extra layer of protection, warmth, and adds a little more to the "softness".
Fitted Sheet – Covers around all corners of the mattress, acting as another layer of protection for the mattress pad.
Flat Sheet – Placed on top of the fitted sheet, just under the duvet or blanket. This layer is highly recommended – We can change and wash this flat sheet frequently to maintain hygiene.
Blanket Or Duvet – Self-explanatory.
6) THICKER & WARMER MATERIALS
Captain Obvious to the rescue! Use a thicker and warmer duvet/blanket/comforter. But just which are the common "warmer materials"?
Wool
Cotton
Cashmere
Thermal Fleece
If you want to get really "scientific", there is something called the thermal overall grade (Tog). A good winter blanket should have a rating of at least 13.5 Tog.
7) SURVIVAL BLANKET
This is kind of a slightly crazy, but pretty good idea. Survival blankets are made to reflect and retain body heat. Put one of these under the blanket, and that will keep things toasty. Not the most comfortable though.
8) STUFFED ANIMALS & PILLOWS
Bedsheets and blankets are not the only things that will create a warmer bed. Plenty of pillows and stuffed animals will also add to the "heat insulation"… The more, the merrier, but cleaning also becomes a pain.
9) PLACE WARM WATER BOTTLE UNDER BEDDING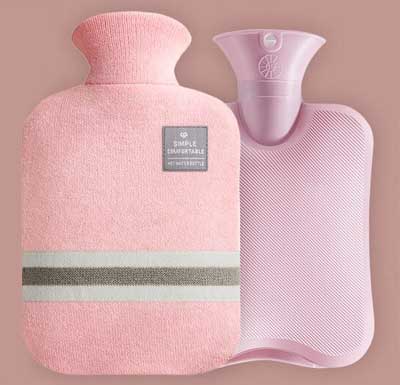 This is seemingly a traditional method that is being shared all over the Internet. But no, please do not use those thermal flasks. Just wrap a "normal water bottle" in a towel, or get one of those "warming bottles".
10) HEAT PACKS
An alternative to warm water bottles, but these are not as "environmentally friendly" nor good as a long-term heating solution.
11) BETTER ROOM INSULATION
This may be a no-brainer to some people, but a room with thin walls, windows, and doors is not going to retain a lot of heat; A warm bed will turn ice cold quickly if the room itself is not sufficiently well-insulated. So here are a few considerations to improve the room:
Install insulated windows (double or triple-paned windows). They may cost more, but insulated windows prevent too much heat from entering or leaving the room. That is, it keeps the warmth during winter and cool during summer.
Watch out for air leaks. Yes, we need fresh air in the room. But if there are constant cold drafts, it will make the room (and bed) uncomfortable. Badly sealed doors and windows are the common culprits, and they can be easily fixed by installing some weatherstrips.
Thin walls – Sadly, the only way to fix thin walls is to tear down the old walls and install better insulated ones.
Put up some thick curtains, floor mats, and fabric wall coverings. They do improve the insulation.
ALTERNATIVE WAYS TO KEEP WARM

Aside from the bed and room, here are a few more good old tricks for the human to keep warm.
DRINK HOT BEVERAGES
Before sleeping, drink some hot milk or chocolate. This will warm your body, and help to sleep better in the cold climate. If you don't like milk or chocolate, simple warm water is a good alternative. Just avoid all the spicy and caffeinated drinks… Also, don't drink too much, or you will find yourself waking up in the middle of the night to answer nature's call.
WEAR EXTRA CLOTHING
If the bed is not warm enough, keep the human warm with extra clothing:
Thick socks.
A knit cap (or winter cap).
Thick pajamas.
An additional winter coat if you must.
THE END

Thank you for reading, and we have come to the end of this guide. We hope this guide has helped you with a warmer bed – Stay healthy and have good nights of sleep!
LINKS & REFERENCES