When it comes to cleaning the bedroom, many will just change the bedsheets and pillowcases. Rarely will people do a "detailed inspection" on the pillows themselves, because the assumption is that no obvious stains equal nothing is wrong. But is it possible for the pillows to get funky and grow mold over time?
Pillows can definitely get moldy when the conditions are right. They grow best in warm and moist places, especially on pillows that are made of natural fiber (wool, cotton). Mold can be identified as "black-green spots" and emits a bad smell.
So just what is mold? Why are they bad? How can we clean them? That is exactly what we will walk through in this guide – Read on to find out!
TABLE OF CONTENTS
WHAT IS MOLD & HOW TO IDENTIFY

All right, let us now start with a section on the mold itself – What is it and why mold is bad.
WHAT IS MOLD? WHY DO THEY GROW ON PILLOWS?
A mold is a fungus that grows in the form of multicellular filaments called hyphae.
So yes, mold is essentially a fungus, and they are almost everywhere on the planet Earth. These little buggers will pretty much thrive anywhere that is warm and moist. Maybe you have already seen them – Moldy food with funky black, white, green spots, and also the black spots in damp bathrooms.
Pillows are not spared from mold either, they accumulate moisture from our sweat, oil, and droll. Add warmth to that equation, we get a moldy pillow.
HOW TO IDENTIFY MOLD
HEALTH INDICATORS
If you sleep on the same pillow every night and wake up with allergic reactions – Headaches, itchy eyes, skin rashes, congestion, coughing, and wheezing. But these symptoms "mysteriously disappear" the moment you leave the house, go somewhere else for a couple of days.
P.S. This could also mean that something in the room (other than the pillow) may be triggering bad reactions.
THE APPEARANCE OF MOLD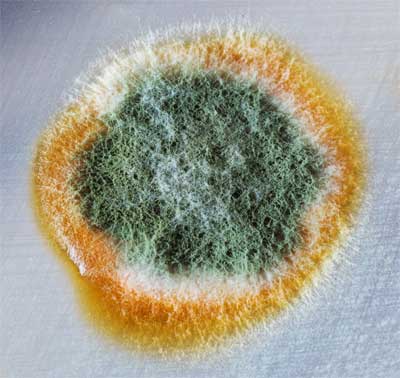 Mold can be quite easily identified as "greenish-black spots" on the pillow. If you are unsure of how mold looks like, simply do a search on the Internet on "moldy cheese" or "moldy bread". For you guys who want a more "scientific way" to 100% confirm that it is indeed mold, there are also home test kits that can be purchased from home improvement stores or from online retailers.
BAD SMELLING PILLOWS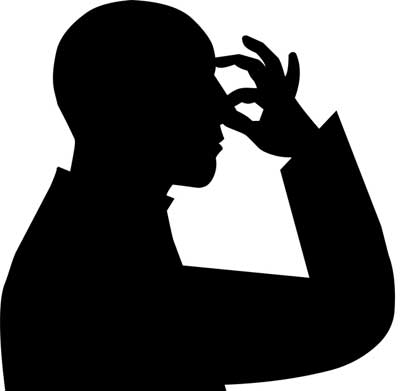 No, please do not plunge into a possibly infected pillow and give it a hard sniff… But pillows with mold give off a strange odor, no matter how often you change the pillowcase. So if the pillow has a persistent, pungent, funky smell – Then it most likely has mold.
WHAT BAD HEALTH EFFECTS DO MOLDY PILLOWS HAVE?
Mold is usually harmless in small amounts, where our natural immune system can fight back. But once they grow in large amounts on a pillow, they produce a lot of spores. These spores, in turn, can trigger a series of allergic reactions:
Nasal stuffiness
Throat irritation
Coughing
Wheezing
Eye irritation
Skin rashes and irritation
Above that, immune-compromised people may even get serious infections in their lungs when they are exposed to mold – CDC. If that does not scare you enough, some research also suggests that mold may cause mold poisoning (what the geeks call mycotoxicosis) – Medical News Today:
Aches and pains
Changes in mood
Headaches
Memory loss
Nosebleeds
Yep, sleeping on moldy pillows is no good for human beings in any sense.
MATERIALS THAT MOLD CAN EASILY GROW ON
Molds thrive on organic materials like natural fibers (cotton, wool), paper, leather, wood, or surfaces coated with organic matter such as food, grease, and soil.
Meaning, any dirty and oily pillowcases are mold magnets. Things will be worse if the pillow is made from the following materials:
Cotton
Wool
Silk
Linen
Leather
Hemp
Jute
Feather
MOLD RESISTANT PILLOWS
So if you want to purchase a pillow that does not grow mold very easily, look for these options instead:
Pillows that are breathable. Drys up fast to prevent moisture build-up, effectively inhibits mold growth.
Pillows that are marked "hypoallergenic" or "anti-allergy", resistant to dust mites and mold.
Foam pillows that are more on the "rubbery side". These do not absorb as much moisture, and thus, lesser chances of growing mold.
MOLD REMOVAL & PREVENTION

So far so good? If you already have a moldy pillow, do not despair yet, because there are still ways to get rid of mold.
WAYS TO GET RID OF MOLD
PUT PILLOW UNDER THE SUN
Mold spores grow best in dark and damp environments, sun and fresh air are their natural enemies. Place the moldy pillows under direct sunlight until they are totally dry. Then use a clean stiff-bristled brush to brush off the dried mold until they are gone. Air the pillows under the sun frequently to prevent mold from growing again.
USE VINEGAR
Vinegar helps to kill mold spores on pillows and remove mildew stains. As straight vinegar smells kind of bad, it is recommended to dilute it with water before applying. Use a damp sponge and scrub the pillow gently. Once done, rinse the pillows in a washing machine (or hand wash) and dry them completely.
P.S. We can add a little bit of baking soda to help it dry faster, and to get rid of the bad smell.
USING FRESH LEMON
Mix lemon juice and table salt until it becomes a paste. Then use a damp sponge to apply the paste and scrub the mold off. Alternatively, we can also cut a lemon in half, sprinkle some salt on top, and directly scrub the mold spots using the lemon itself. Remember to rinse the pillows afterward and dry them completely.
USING DEEP CLEAN BLEACH
For badly "infected" pillows, washing the pillow with bleach is the way to go. Place the pillow into a tub of hot water, pour in half-cup of bleach solution, and let it sit for half an hour.
For machine-washable pillows, you may want to follow up with another cycle of wash with bleach and hot water.
For non-machine washable pillows, pour the bleach away, and manually wash with detergent.
In both cases, remember to wear gloves, keep them out of reach from pets and children. Finally, place the pillow under direct sunlight to let it dry. Same old trick – Sprinkle some baking soda to help it dry faster.
WAYS TO PREVENT MOLD
Even if we clean the mold, they will still grow back eventually. Here are a couple of bad habits to kick, and few prevention measures.
DO NOT SLEEP WITH WET HAIR
Be sure to dry your hair before sleeping. As obviously, the pillow will soak up all the moisture from wet hair… Not to mention that a wet pillow will contribute to bad smells over time.
REDUCE EXCESS PILLOWS & BEDDING
Having too many pillows and bedding will bring extra space for mold and mildew to grow. So try to minimize excess pillows in the bedroom. It also saves time from having to wash too many pillows.
CLEAN & VACUUM PILLOWS REGULARLY
To avoid mold spores from spreading, be sure to vacuum the pillows, mattress, and bedroom regularly – Try to get a vacuum cleaner with a good HEPA filter, that will help to trap the mold spores. They can be a bit expensive but they are a good long-time investment.
Try to wash and change the pillowcase plus bedsheets every week, sun the pillows every month. As long as they are kept clean, that will prevent a massive mold outbreak.
ENSURE BEDROOM IS WELL VENTILATED
Warm, stale, and moist is the best condition to grow some fungus. So keep the room cool and well-ventilated, mold cannot thrive in such environments.
REPLACE OLD PILLOWS
We can only clean the pillows to a certain degree, they can only be used a limited number of times. So when the pillow has reached that "end of the line", it is time to replace it entirely – It is recommended to replace pillows once every 2-3 years.
THE END

Thank you for reading, and we have come to the end of this guide. Mold is definitely everywhere and constant pain to be fighting against. It might seem to be an absolute hassle to be changing and cleaning pillowcases regularly, but it is definitely better than regular visits to the doctor. We hope this guide has been useful to you – Stay healthy and have good nights of sleep!