For some health and habit reasons, you may be used to sleeping on the floor or just don't want to use the hotel beds. Or perhaps someone has decided to tag along your vacation trip last minute? So now, you are wondering if it is all right to bring our own air mattress to a hotel…
Most hotels allow their guests to bring their own mattresses and pillows. But always check with the hotel if they have enough space for the air mattress, or when an additional person is joining.
Most hotels should also allow an additional guest, and they can prepare an extra bed on your request – Additional charges may apply though. If your main concern is that the hotel beds are not clean, sleeping on a dirty floor may not be the best idea either. Read on to find out more.
TABLE OF CONTENTS
QUICK HOTEL ROOM CHECK

If you are thinking "hotel beds are not clean", it is totally understandable… Hotels have, after all, been caught reusing the same bedsheets without changing them. Here is a small section on how to do some quick checks should you still want to consider using their beds.
ARE HOTEL BEDS REALLY DIRTY?
For you guys who have missed the old news, even spanking luxury 5-stars hotels were caught with hygiene practice lapses. Whistleblowers have also revealed many bad practices over the years:
Bedsheets and pillowcases were not changed. Yes, some hotels didn't even bother to change them when new guests come in. They just "sprayed some fresheners" and that's it.
Bed bugs, the terror. The bedsheets look clean, but the mattress is old and has not been changed for many years. Bed bug infestation eventually sets in.
Some people do… funky stuff on the bed and leave stains behind. While the "apply fresheners" took the smell away, the stain remain and invisible to the human eye.
QUICK CHECK FOR BED BUGS
The above video is too much and we will literally be doing the hotel a free inspection service. So to simplify that:
Remove all the bedsheets from the bed, also the pillowcases for extra safety.
Use your smartphone flashlight to help brighten the area up.
If you see insects crawling on the mattress… That is definitely infested.
If not, check for any dried red or black spots on the mattress and pillows, especially around the folds and seams. If there is, bed bugs are probably crawling around.
Remember to also look under the mattress and around the bed frame. Some hotels don't flip their mattresses nor clean the underneath frequently.
QUICK CHECK FOR STAINS
Number one telltale sign without visual inspection – Awful smells in the room (can also be mold, bad plumbing, bad housekeeping, and a whole load of stuff).
Do visual inspections with your own eyes – Check for obvious stains (pee) and black spots (mold).
The rest is tricky, and the only way is to buy one of that inexpensive keychain UV or blacklight.
Switch off all the lights in the room and turn on your UV/blacklight. Look for areas that are brighter or darker than the rest of the mattress – Stains will usually stand out.
SLEEPING ON DIRTY FLOORS WILL NOT HELP
So, upon knowing that the bed is dirty, you may be going back to the original idea of sleeping on the floor with an air mattress. Since cleaners will usually clean the floor most of the time, why not? Unfortunately, that may not be the case, and sleeping on a dusty floor will not make things any better.
Take note that some hotels do not replace their carpets very often. Even with daily maintenance and vacuuming, funky stuff will still accumulate over time; The floor can actually be dirtier than the bed, with more dust and dirt are rolling around.
Sleeping on dirty floors will result in sneezing, running nose, coughing, and irritation. If you do not want to ruin your vacation trip, then either make sure that the floor is clean enough or consider one of the following alternatives that we will go through next.
AIR MATTRESS & ALTERNATIVES

Dirty hotel bed? No problem, here are a couple of ideas and alternatives.
CAMPING COT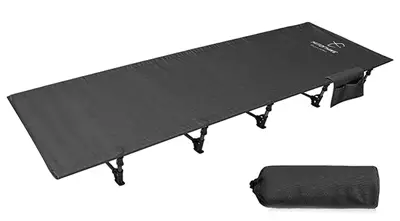 The camping cot is popular for the outdoors, but nobody is stopping you from using it inside hotel rooms. They are much easier to set up compared to an air mattress, just fold and unfold. Even though heavier than air mattresses, camping cots are still portable nonetheless. The best part is that they lift you off the floor, so you don't have to eat dust.
GROUNDSHEET & SLEEPING BAG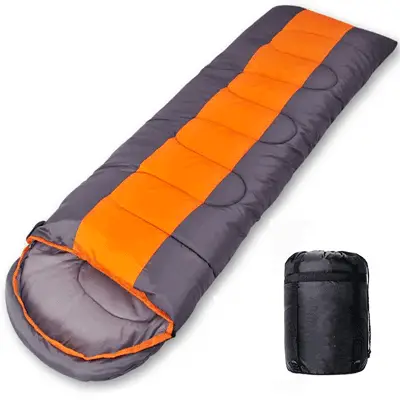 While we are still on the topic of camping and dirty hotel beds, the other crazy idea is to "camp" inside the hotel room. Lay a groundsheet on the dirty floor or bed, then sleep on top with a sleeping bag. Yep, this may sound a little crazy, but it's way better than sleeping on someone else's pee or vomit.
LAYER THE HOTEL BED
If "indoor camping" sounds too crazy, the other alternative is to layer the hotel bed with your own "normal" waterproof mattress pad. Keep the pillows in the wardrobe and bring your own inflatable ones.
HOW TO INFLATE AIR MATTRESS
Want to stick with the original "air mattress plan"? Then here are a couple of ways to inflate the bed without bringing a crazy air pump around.
Use the hotel's hairdryer. Remember to set it to "cold air", then there's just one problem – The hairdryer does not have a proper fitting for the air mattress valve. It may take forever to inflate.
So the next recommended hack is to use a big plastic bag – Just "gather air with the plastic bag and push into the mattress".
SELF-INFLATING AIR MATTRESS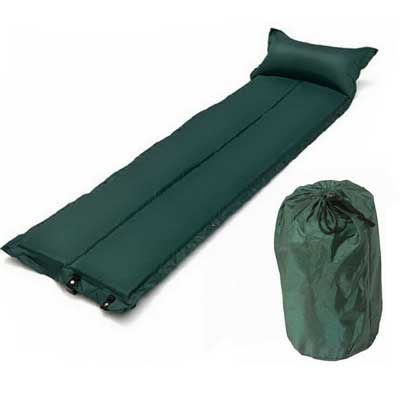 Lastly, there are always self-inflating mattresses. Yes, the wonders of technology.
THE END

Thank you for reading, and we have come to the end of this guide. We hope this has been useful – Stay healthy and have good nights of sleep!
LINKS & REFERENCES