Picking a gift for your partner can be intimidating especially when it is his birthday, Valentine's day, wedding anniversary, or just as a random surprise. Now, while sending a pillow as a gift may not sound like the brightest idea for some people – There are some really good pillows that will make perfect gifts.
So have some confidence in your decision and unique choice of giving pillows as a gift, but please do not just buy any discount pillows from the thrift store. Here are a few good pillow gift ideas instead – Hope it inspires you to give something memorable instead.
1. PET GLASSES PILLOW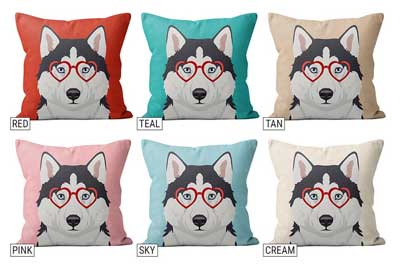 If your boyfriend is fond of pets or owns one, you can consider getting one of these adorable pet glasses pillows. The ones on eBay and Amazon are pretty much "premade", so hit up Etsy if you want a customized one – They do cost a little more though.
2. DOG PLUSH PILLOW
Another dog plush pillow for your pet-loving boyfriend to cuddle on. This can actually be used as a bolster pillow or a decoration to be placed on a sofa or bed.
3. CAT PLUSH PILLOW
Let us not forget the cat lovers, this loooong cat pillow bolster will surely win his heart.
4. FISH PILLOW
If the man loves fishing, or keep fishes as pets. Get him something fishy but not too fishy for a change.
5. CUSTOM ANNIVERSARY PILLOW
For those whose wedding or "X days together" anniversary is just around the corner, you can give this pillow to him as a present. eBay or Etsy – Some sellers even allow a fully customized message, add your own personal touch to the gift.
6. "LOVE YOU MORE" PILLOWS
These are nice pillows to give when Valentine's day is around the corner. Simple words, simple gift, gets the point across.
7. CUSTOM SEQUIN PILLOW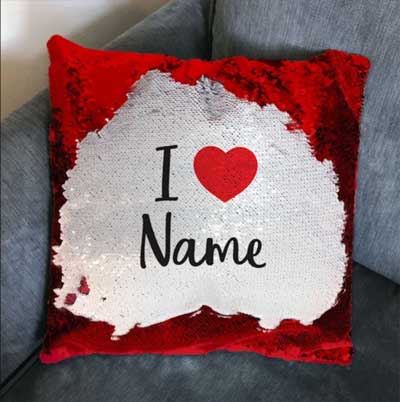 What is a sequin pillow? It is a "swipe to reveal picture or message" pillow. A customized sequin pillow will cost quite a bit, but it's a pretty cool gift nonetheless.
8. FAUX FUR PILLOW

This fur pillow is something to consider especially when winter is coming. The fuzzy faux fur will ensure that the boy is kept warm during the cold days.
9. HAMBURGER PILLOW
What is so great about this Hamburger pillow? Soft tasty buns, beef served with cheese, lettuce, and tomato. A perfect gift for food lovers, just remind him not to eat the pillow though.
10. DONUT PILLOW
Don't like burgers? Here's something sweet, a donut to chew on.
11. BREAD PLUSH PILLOW
Another nice pillow to have for your boyfriend. The very cute expression and deliciousness will definitely make the boy smile even if he is having a bad day.
12. CHICKEN WING PILLOW
Yet another one for the foodies. Problem?
13. SUPERHERO PILLOW
Is your man a fan of superheroes? Get him one of these, a perfectly subtle way to say "I accept you and your hobbies" without actually saying it.
14. READING PILLOW
The perfect gift for the cultured ones who like to read or play video games for long periods of time.
15. COCKROACH PILLOW
I know, this is kind of an… extreme gift. This is why it is at the bottom of the list. Give it to a man who knows how to take a joke, and he will remember you for a lifetime.